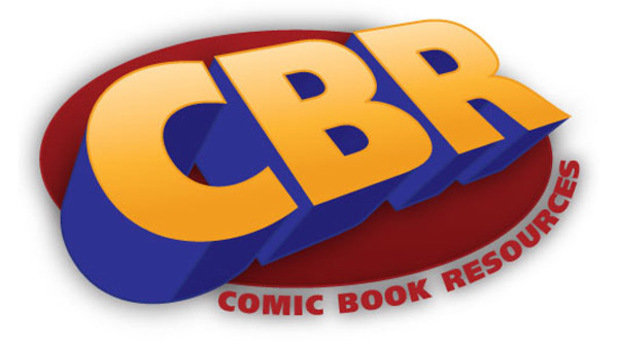 via Comic Book Resources
Oh, what a difference six years makes.
In 2010, Fox's "Human Target" launched its brief run, AMC introduced "The Walking Dead" with a six-episode inaugural season, and "Smallville" began its final flight on The CW. As difficult as it may be to believe now, that was the extent of live-action television series based on comic books.
Fast-forward to his coming fall, and there are no fewer than nine comic adaptations on the television schedule, with another two added to the mix at midseason. And that's not even counting what's airing now (hello, "Preacher" and "Wynonna Earp") and what's arriving this week ("Outcast" and the second season of "Powers") -- or the growing list of projects in production or in development.
With the broadcast networks just wrapping their current seasons, and the cable channels launching their summer lineups, CBR takes a look at television's comic book landscape, breaking down which live-action series are on now, what ones are on the 2016-2017 schedule, and what to look for down the road.
New Series
Preacher
When to watch: Sundays at 10 p.m. ET/PT on AMC
What's the deal? Seth Rogen and Evan Goldberg's adaptation of the acclaimed Vertigo series by Garth Ennis and Steve Dillon, the darkly comedic supernatural drama stars Dominic Cooper as West Texas preacher Jesse Custer, who becomes possessed by a supernatural entity and sets off on a journey to (quite literally) find God. He's accompanied by his volatile, gun-toting ex Tulip O'Hare (Ruth Negga) and the hard-drinking vampire Cassidy (Joe Gilgun). If you haven't read the comic, published from 1995 to 2000, you've undoubtedly heard about it. Likewise, you've probably picked up on the buzz surrounding this adaptation, which will air its second episode on June 5.
Wynonna Earp
When to watch: Fridays at 10 p.m. ET/PT on Syfy
What's the deal? Based on the IDW Publishing comic series by Beau Smith, the Western horror series follows Wynonna Earp (Melanie Scrofano), who returns to her home town of Purgatory to battle Revenants, the resurrected souls of the criminals her great-grandfather Wyatt Earp dispatched with his "Peacemaker." She has help from her sister Waverly (Dominique Provost-Chalkley), Agent Xavier Dolls (Shamier Anderson) and the immortal Doc Holliday (Tim Rozon). "Wynonna Earp" just aired the eighth episode in its 13-episode first season.
Outcast
When to watch: Premieres Friday, June 3, at 10 p.m. ET/PT on Cinemax, but you can watch the pilot online now
What's the deal? Based on the Skybound/Image Comics horror series by Robert Kirkman and Paul Azaceta, the exorcism drama stars Patrick Fugit as Kyle Barnes, who has been plagued by demonic possession all his life and has sequestered himself from those he loves for fear of causing greater hurt. Now, with the help of evangelist Reverend Anderson (Philip Glenister), Kyle embarks on a journey to find answers and regain a normal life. Cinemax has already renewed "Outcast" for a second season.
Luke Cage
When to watch: Premieres Friday, Sept. 30, on Netflix
What's the deal? The third series to emerge from the deal between Marvel and Netflix, the drama sees Mike Colter reprise his "Jessica Jones" role as Luke Cage, an ex-con who develops super-strength and unbreakable skin following a sabotaged experiment. The series moves the setting to Harlem – "Daredevil" and "Jessica Jones" take place in Hell's Kitchen – and introduces Simone Missick as Misty Knight, Mahershala Ali as Cornell "Cottonmouth" Stokes, Alfre Woodard as Mariah Dillard, Theo Rossi as Shades and Frank Whaley as Rafael Scarfe.
Powerless
When to watch: Premieres at midseason on NBC
What's the deal? A comedy set within the DC Universe, "Powerless" centers on the everyday lives of normal people in a world of superheroes and supervillains. Vanessa Hudgens stars as Emily, a young insurance adjuster who specializes in coverage against damage caused by superheroes. When she stands up to Crimson Fox after an epic battle interrupts her commute, Emily becomes a cult hero to her co-workers. The trailer, which leaked online before being pulled by NBC, included references to Aquaman and Wonder Woman – as well as appearances by co-stars Alan Tudyk, Danny Pudi and Christina Kirk (of course).
Discuss this story in CBR's TV/Film forum. | No Comments
Powered By WizardRSS.com | Full Text RSS Feed