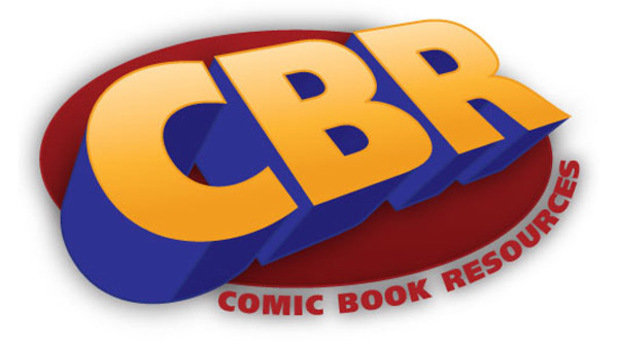 via Comic Book Resources
CAPTAIN MARVEL

In a report that covered Emily Carmichael's new job as helmer of "Powerhouse" -- a family action film that is being produced by Colin Trevorrow ("Jurassic World") and Simon Kinberg ("X-Men: Apocalypse") -- the indie filmmaker was noted to be in consideration to direct "Captain Marvel" for Disney.
According to The Hollywood Reporter in their report, "[Carmichael] has even surfaced as a possible contender to direct Marvel's 'Captain Marvel.'"
Carmichael's name has surfaced just days after "White Girl" helmer Elizabeth Wood was rumored to have met with Disney/Marvel for the job.
An official directorial decision has yet to be made for "Captain Marvel."
Opens March 8, 2019
MARVEL-NETFLIX PROJECTS

A new rumor posits that Marvel is planning on bringing Blade, Moon Knight and Ghost Rider to the small-screen in their very own Netflix series.
According to MovieCreedLive, sources have revealed to them that "...Blade, Ghost Rider, and Moon Knight are lined-up to join Netflix," after the first wave of Marvel-Netflix series wraps up.
If the rumor's true, that would mean Blade is making his return to television for the first time since the Sticky Fingaz-led SPIKE series from the mid-'00s, while Ghost Rider and Moon Knight would be making their live-action TV debuts.
HARLEY QUINN
Tara Strong, the actress who voiced Batgirl on "Batman: The Animated Series," has said she'd like to make a Stan Lee-style cameo in the recently announced "Harley Quinn" film.
Strong posted the following on Twitter:
I just wanna make a @RealStanLee cameo, like bring those hotties coffee https://t.co/pWCf2o2IYI

— tara strong (@tarastrong) May 16, 2016
Currently in development at Warner Bros.
KRYPTON

At the network's Upfront event, NBCUniversal revealed a teaser trailer for Syfy's upcoming "Krypton" series, with the announcement of a 2017 premiere.
While the footage has yet to surface online, IGN has the following breakdown of what was shown:
Pitched a a Superman prequel series about Kal-El's grandfather, "Krypton" hails from writer David S. Goyer and Ian Goldberg.
Currently in development at Syfy
AGENTS OF S.H.I.E.L.D.

Marvel's "Agents of S.H.I.E.L.D." wrapped up its third season last night, and they delivered on the promise of a "Fallen Agent" by the episode's end.
Discussing the major character's death in the finale, Brett Dalton had a spoiler-y discussion with CBR about the future of "S.H.I.E.L.D." and what the episode's events mean for him.
And now that it's aired, we know how accurate our readers were when they predicted which character would die in "Absolution"/"Ascension."
Returns this fall, Tuesdays at 10/9c, on ABC
THE FLASH

Last night's episode of "The Flash" shook up the series' status quo in a big way ahead of the Season 2 finale.
In anticipation for next week's finale episode, "The Race of His Life," The CW has released a new promo, teasing a final showdown -- and race -- between Barry and Zoom.
SEASON FINALE  THE FLASH "The Race of His Life" — (8:00-9:00 p.m. ET) (Content Rating TBD) (HDTV)  THE FLASH VS. ZOOM – After Zoom (guest star Teddy Sears) reveals his true plan, Barry (Grant Gustin) vows to do whatever it takes to stop him.  Antonio Negret directed the episode written by Aaron Helbing & Todd Helbing (#223).  Original airdate 5/24/2016.
Airs Tuesdays on the CW
JUSTICE LEAGUE

In reaction to the lukewarm response of "Batman v Superman," Warner Bros. has shaken up the executive roles at DC Films, with Geoff Johns and Jon Berg now in charge of the studio's superhero division.
According to The Hollywood Reporter, "This move is part of a broader refinement of executive roles at Warners, which has suffered a disappointing run of movies and has vexed producers and filmmakers, some of whom complain about a murky green-light process."
The add that Warners is "...attempting to unify the disparate elements of the DC movies with a seasoned film exec and a comics veteran that together can hopefully emulate the way Marvel Studios has produced its films under the vision of president Kevin Feige."
The duo are now listed as producers on 2017's "Justice League."
Opens November 17, 2017
LEGENDS OF TOMORROW

The CW has released a new promo for this week's Season 1 finale episode of "Legends of Tomorrow."
Check out the promo for "Legendary," which breaks down Savage's grand plan, below:
SEASON FINALE -- DC'S Legends of Tomorrow "Legendary" -- (8:00-9:00 p.m. ET) (Content Rating TBD) (HDTV) THE FINAL BATTLE -- After the numerous sacrifices the team has made since the beginning of this ride, Rip (Arthur Darvill) decides that it's time they each decide their own destiny and returns them to Central City a few months after they first left. Returned to their normal lives, each team member must individually decide if they are willing to sacrifice everything in order to save the world. Meanwhile, Sara (Caity Lotz) visits with her father (guest star Paul Blackthorne) who delivers some heartbreaking news about her sister. Dermott Downs directed the episode with story by Greg Berlanti & Chris Fedak and teleplay by Phil Klemmer & Marc Guggenheim (#116). Original airdate 5/19/2016.
Airs Thursdays on the CW
PREACHER
AMC has released the opening few minutes of its upcoming "Preacher" adaptation from Seth Rogen, Evan Goldberg and Sam Catlin.
Based on the twisted and popular '90s comic book franchise of the same name, "Preacher," created by Garth Ennis and Steve Dillon, is the story of Jesse Custer (Dominic Cooper) a conflicted Preacher in a small Texas town who is inhabited by a mysterious entity that allows him to develop a highly unconventional power. Jesse, his ex-girlfriend, Tulip (Ruth Negga), and an Irish vampire named Cassidy (Joseph Gilgun) embark on a journey to, literally, find God.
Additionally, it's been revealed that Amazon will carry "Preacher" in the United Kingdom, Japan and Germany -- available to Amazon Prime members a day after each episode's release in the U.S.
Amazon exec Brad Beale told Deadline, "Preacher is one of the most ambitious and highly-anticipated new series of the year, and exactly the kind of show we want to bring our Prime members around the world...Sitting alongside shows like The Man in the High Castle, Transparent, Mr Robot, Fear The Walking Dead and the upcoming Clarkson, Hammond and May show, The Grand Tour, Preacher is another great addition to our lineup and we think our customers are going to love it."
Premieres Sunday, May 22 on AMC
Got any rampant rumors or weird comic book stuff? Be sure to drop us an email or sling us a webline on Twitter!
Discuss this story in CBR's TV/Film forum. | No Comments
Powered By WizardRSS.com | Full Text RSS Feed