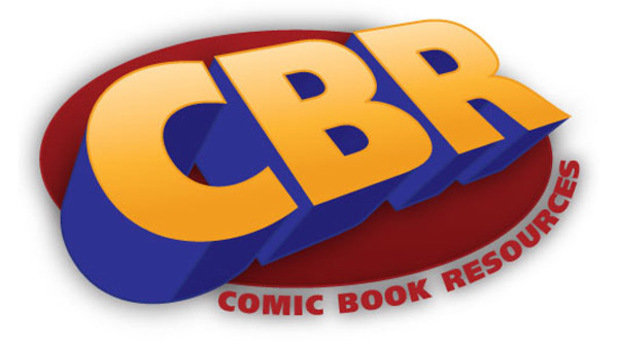 via Comic Book Resources
ARROW

"Arrow's" Stephen Amell has teased a costume upgrade for the upcoming fifth season of the hit CW series.
In a Facebook Live broadcast, Amell hinted at "a slightly modified version" of the suit by the time Season 5 rolls around in October.
In Season 4, Oliver upgraded his costume with a more comics-accurate look -- so could we be getting an even more comic book-y interpretation of the suit for the new season?
"Arrow" Season 5 starts filming in Vancouver next month.
Airs Wednesdays on the CW
LUCIFER

"Lucifer" has added "Dexter" alum Aimee Garcia to the cast as a series regular.
According to The Hollywood Reporter, Garcia will play Ella Lopez, a forensic scientist, who's described as "brainy but spiritual, warm but tough."
On the character's background, THR notes, "She grew up in a pretty rough neighborhood in Detroit, but also in a strong Catholic family, under the watchful and protective eye of her five brothers … which might explain some of her opposing personality traits. It also explains why she's always felt comfortable in the tough, male-dominated world of law enforcement. Her mutual belief in both faith and science proves a point of interest to Lucifer (Tom Ellis), and the rest of the department, as they get to know and love her quirky ways."
Garcia joins newcomer Tricia Helfer (as the Devil's mom), alongside star Tom Ellis, and Lauren German, Kevin Alejandro, D. B. Woodside, Lesley-Ann Brandt, Scarlett Estevez and Kevin Rankin.
The Vertigo Comics-based Fox series starts filming next month for its second season.
Returning for season 2 on Fox
SPIDER-MAN: HOMECOMING

A new round of "Spider-Man: Homecoming" set pics confirm several members of the film's cast, including the reported additions of Laurra Harrier, Kenneth Choi, Martin Starr, and Abraham Attah, along with one surprise -- "Grimm's" Garcelle Beauvais.
You can check out the pics over at ComicBookMovie.
Considering the formal clothing, the pics seem to indicate the filming of a scene at Peter Parker's school. But one thing that stands out is Attah sporting a tie in one of the pics. Could he be playing a boy genius, or could Peter be attending a prep school of sorts?
"Spider-Man: Homecoming" is currently filming in Atlanta, Georgia.
Opens July 7, 2017
BATMAN: THE KILLING JOKE

In a new DC All-Access video veteran Batman voice actor Kevin Conroy digs into his upcoming R-rated animated adaptation of Alan Moore and Brian Bolland's "The Killing Joke."
Among the things discussed in the video, Conroy reveals that the animated flick will include more Batgirl than the comic did. "They've expanded some of the story a bit. There's much more Batgirl in this -- so that plot line's more developed...And the internal struggle that Batman has in wrestling with the demons and the Joker is much more explored. There are a couple of really wonderful scenes that I have with Mark that I'm really proud of."
When asked if Batman would laugh in the film, Conroy hesitantly admitted, "Batman laughs...very heartily." When pressed to do the laugh, Conroy -- very intimidatingly -- actually performed a little bit of it for the interviewer (around the 3:14 mark).
Check out the full interview with Conroy below:
Available for Digital HD download on July 26, and arrives on Blu-ray/DVD on August 2.
GOTHAM

"Punisher" star James Carpinello has been tapped to play Mario Falcone on Season 3 of Fox's "Gotham."
According to TVLine, Carpinello will appear in a recurring capacity to throw a wrench in Jim Gordon's plans to win Leslie Thompkins back.
Here's the description of Falcone as he'll appear on "Gotham":
The son of feared mob boss Carmine Falcone (John Doman), Carpinello's Mario has rejected his family's criminal ways and made a legitimate life for himself as a well-respected, Ivy League-educated ER doctor. He's kind, honest and trustworthy, making him the black sheep of the Falcone clan. But his arrival in Gotham will create major waves in the personal life of Jim Gordon, who at the end of Season 2 left town to find and win back his pregnant fiancee Lee.
Returns Mondays this fall on Fox
LEGENDS OF TOMORROW

"Star Wars: The Force Awakens" actress Maisie Richardson-Seller is set to play a new incarnation of Vixen in the upcoming second season of "Legends of Tomorrow."
Richardson-Seller's version of Vixen will be the grandmother of Megalyn E.K.'s Vixen from "Arrow" and the CW Seed "Vixen" animated series.
From the official press release, the character description for the new Vixen reads, "Amaya Jiwe – better known as Vixen – is the newest superhero to board the Waverider and join the ranks of the 'Legends of Tomorrow.' Like her granddaughter, Mari McCabe, Amaya's powers are derived from the mysterious Tantu Totem, which allows her to magically access the abilities of animals."
Created by Gerry Conway and Bob Oksner for 1981's "Action Comics" #521, Vixen receives her powers through an ancient totem that's passed through generations of the mantle-bearer's family. Thus, "Legends" will likely explore a Vixen who exists decades prior to the one we saw in "Arrow" season four.
Despite Richardson-Seller's casting, E.K. will still voice Vixen in the second season of the CW Seed animated series.
Returns Thursdays this fall on the CW
SUICIDE SQUAD

Following in the footsteps of the "Heathens" music video, Lil Wayne, Wiz Khalifa, and Imagine Dragons (with assistance from Logic & Ty Dolla $ign feat. X Ambassadors) have released the video for a new "Suicide Squad" tie-in song, titled "Sucker For Pain."
The music video -- just like "Heathens" -- takes place in Belle Reve Penitentiary, prison that houses the film's Task Force X.
Check out the "Sucker For Pain" video below:
Additionally, the film's runtime has been revealed to be 100 minutes -- making it the shortest movie in DC's extended universe of films by far.
Opens on August 5, 2016
X-MEN: APOCALYPSE
Newly revealed concept art from "X-Men: Apocalypse" shows off an earlier design for the character that looks way more like the comics' version we're used to.
"X-Men: Apocalypse" concept artist Jerad Marantz unveiled his unused artwork for Apocalypse on his blog:
Opens May 27, 2016
Got any rampant rumors or weird comic book stuff? Be sure to drop us an email or sling us a webline on Twitter!
Discuss this story in CBR's TV/Film forum. | No Comments
Powered By WizardRSS.com | Full Text RSS Feed