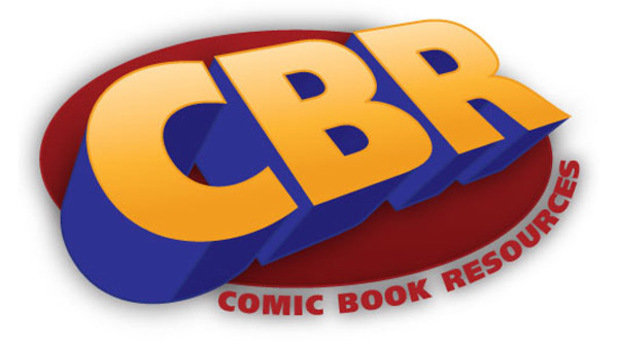 via Comic Book Resources
MARVEL/FOX

The Sony/Marvel team-up to bring Spidey into the Marvel Cinematic Universe surprised just about everybody, as co-operation of that magnitude between studios is seldom seen. Based on a new rumor, it looks like that could happen again, but between Marvel and 20th Century Fox, the studio that currently holds the rights to Fantastic Four and X-Men movies.
Producer of the Fatman on Batman podcast, Matt Key, told Collider (via ComicBookMovie): "I've heard from a few of my sources, my little birds that Fox and Marvel have...kind of talked, but not really, but like there's interest from Fox, like, 'Ooh, y'know, what they did with Sony and Spider-Man is actually pretty cool, like, maybe...' We're years away from that ever possibly happening...but I think that's what it would take...Fox joining hands with Marvel..."
At this point the rumor is pretty thin -- but if true, it would mean Marvel could revive the long-floundering Fantastic Four franchise, in the same way that they reinvigorated interest in Spidey after the less-than-well-received Andrew Garfield-led "Amazing Spider-Man" movies. Also, incorporating X-Men into the MCU could really open the door for the franchise after "X-Men: Apocalypse," which underperformed at the box office.
The rumor does say it's "years away," so it looks like we'll have to wait a little while before we find out if the claims are true...
PREACHER

AMC has released a promo and clip for next Sunday's episode of "Preacher," titled "Sundowner."
The clip is pretty significant for breaking down the mystery of the entity that possessed Jesse in the first episode.
Here's the promo:
And here's the clip that explains the entity:
Airs Sundays on AMC
BATMAN V SUPERMAN

Warner Bros. has released "In the Shadows of Gods," a new featurette from "Batman v Superman: Dawn of Justice" that digs into the origin of reporter Lois Lane and Alfred Pennyworth, and how they keep Superman and Batman grounded.
Arrives on Digital HD June 28 and on Blu-ray July 19
BATMAN

Warner Bros. has unveiled all-new art for the upcoming Digital HD release of the four original Batman films -- 1989's "Batman," 1992's "Batman Returns," 1995's "Batman Forever" and 1997's "Batman and Robin."
Check out the poster's for Tim Burton's "Batman" and "Batman Returns", and Joel Schumacher's "Batman Forever" and "Batman & Robin" below:
The new posters comes just a day before the release of the "Batman v Superman: Dawn of Justice" Ultimate Edition on Digital HD, which sees an R-rated, extended version of Zack Snyder's original film.
DAREDEVIL

Speaking about his role as Frank Castle in Marvel/Netflix's "Daredevil" Season 2, Jon Bernthal said he doesn't consider his version of the character a fully-formed version of The Punisher yet.
"Beating someone up to drag them into jail is different than someone who is exercising his rage on people," Bernthal told ComicBookMovie. "The Frank Castle you find in this story is not The Punisher. He's reeling from the loss of his family. He's driven by rage and is on a singular mission to find these people who took his family from him, and do it as brutally as possible."
"For me, it's about the human being. He has no superpower. His superpower is his humanity. It's his drive, his rage, and his loss. I could never have played this part if I weren't a husband or father. Until you really understand what it's like to love somebody more than yourself and to willingly give your life for them, only then can you understand what it would mean if they were taken from you."
We'll likely see Punisher next in his spinoff series, which hasn't been given a release date but has been announced, or perhaps the next Marvel-Netflix series to drop, "Luke Cage."
Now streaming on Netflix
THOR: RAGNAROK

In a new interview, "Thor: Ragnarok" director Taika Waititi praised Marvel for the freedom they give to their filmmakers, saying the don't behave like all the other studios.
"It hasn't been that different," Waititi told The Verge. "So far it's been good! I've been more organized, which is saying something, for a guy like me to be organized. I'm surrounded by really intelligent, amazing people. I've got access to great minds and great resources. So I'm at a real advantage. In terms of the studio thing, these people don't act like a studio. They're cool, smart storytellers. I've been enjoying hanging out with them. And I've made commercials, so I've worked with the worst people in the world. Nothing could be more restrictive than working with people in advertising."
Speaking on the film's tone, Waititi said, "Yes, it will [sound like me]. Until it doesn't...I don't know, I can only hope. I've got to bring as much of myself as I can to this, and then see how it goes. You obviously need people overseeing the bigger picture, the next five movies or whatever. Otherwise we'd all be left to our own devices, and God knows what would happen."
Opens on November 3, 2017
SUICIDE SQUAD

YouTube user AparTall has cut together a video compilation of all the Joker's scenes revaled in the trailers so far, slowing them down so we can soak upp all the Clown Prince of Crime and his maniacal glory.
Check out the compilation below:
While the Joker got his time to shine in the supercut/trailers, he's absent in a newly unveiled standee for the film that rounds up the members of Task Force X.
The standee includes: Rick Flag (Joel Kinnaman), Slipknot (Adam Beach), Amanda Waller (Viola Davis), Deadshot (Will Smith), Katana (Karen Fukuhara), Harley Quinn (Margot Robbie), Enchantress (Cara Delevingne), Captain Boomerang (Jai Courtney), El Diablo (Jay Hernandez) and Killer Croc (Adewale Akinnuoye-Agbaje). Check it out below:
#SuicideSquad Dislplay! http://pic.twitter.com/sShiID9yNS

— DC Extended Universe (@DC_Extended) June 26, 2016
Opens on August 5, 2016
Got any rampant rumors or weird comic book stuff? Be sure to drop us an email or sling us a webline on Twitter!
Discuss this story in CBR's TV/Film forum. | 5 Comments
Powered By WizardRSS.com | Full Text RSS Feed