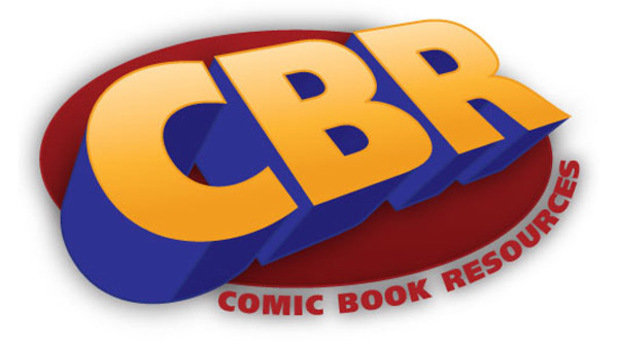 via Comic Book Resources
THOR: RAGNAROK

It seems "Thor: Ragnarok" will be taking advantage of Chris Hemsworth's comedic chops, which he's showcased recently hosting "Saturday Night Live" and in the "Ghostbusters" trailers, among other projects.
Addressing Hemsworth's comedic ability, director Taika Waititi told IndieWire, "It's silly not to use that. He's so good."
However, Waititi insisted that the movie will be more about deeply exploring the character of Thor, rather than simply using him for laughs, "As much as I love action and spectacle, I think my strength and what I'm really interested in mostly is character...It's a hard balance, because you've still got to blow shit up."
Opens on November 3, 2017
WOLVERINE 3

A casting call for "Wolverine 3" asks for actors who can portray drug dealers, prostitutes, homeless and cartel gang members.
The following was posted on the casting page for the film, which is currently shooting in Louisiana:
**Thursday, 6/30** OVERNIGHT SHOOT**New Orleans**

Rate: $101.50/12 This is one of the last scenes for this movie so don't miss your chance! **NEW FACES ONLY**

DRUG DEALERS: Men over the age of 18, any ethnicity, who appear to be in their 20s-50s

PROSTITUTES: Women over the age of 18, any ethnicity, who appear to be in their 20s-30s

HOMELESS: Men & Women over the age of 18, any ethnicity, who appear to be in their 30s-60s

CARTEL GANG MEMBERS: Hispanic-looking men over the age of 18 who appear to be in their 20s-40s

ALL GROUPS MUST ATTEND A WARDROBE FITTING THURSDAY JUNE 23RD.

Please send an email with: your name, phone number, and current photo(s) to Juarez@CentralCasting.com and put "NIGHT LIFE" in the subject line.
Opens March 3, 2017
SPIDER-MAN: HOMECOMING

Based on some newly released set photos, it seems "Orange Is the New Black" actress Selenis Leyva has been added to the cast of Marvel/Sony's "Spider-Man: Homecoming."
Though the set pics don't reveal much, Marvelous Realm posits that Leyva is playing a physics teacher at Peter Parker's high school, though that's yet to be confirmed.
Additionally, Abraham Attah, the 15-year-old Ghana-born actor who played the child soldier Abu in Cary Fukunaga's "Beasts Of No Nation," has been added to the cast in an unspecified role.
Jon Watts ("Clown") is directing, from a script by "Vacation's" Jonathan M. Goldstein and John Francis Daley. Daley co-starred with "Silicon Valley's" Martin Starr, who also happens to be appearing in the film, on "Freaks and Geeks."
The film stars Tom Holland, Robert Downey Jr., Michael Keaton, Zendaya, Michael Barbieri, Kenneth Choi, Tony Revolori and Marisa Tomei, among many others.
Opens July 7, 2017
GOTHAM

Maggie Geha has won the role of Poison Ivy on "Gotham." The "All My Children" actress will portray a 19-year-old Ivy Pepper who has undergone her full villainous transformation.
According to TVLine, the new Ivy will use the "full power of her charms" and go after the teenage Bruce Wayne.
"Once Upon a Time" actor Jamie Chung has also been added to the cast for the upcoming third season, in the role of Gotham Gazette reporter Valerie Vale.
Returns Mondays this fall on Fox
KRYPTON

A breakdown of the characters in Syfy's upcoming "Krypton" pilot has been released, revealing several of Superman's ancestors who will be playing key roles on the prequel show.
The list includes (via TVLine):
SEG-EL -- Envisioned here as athletic, quietly confident and in his 20s, comic fans are familiar with an older (and a bit grumpier) Seg from his appearance in the classic Starman No. 51, written by James Robinson with story by Robinson and David S. Goyer, who is executive producer/writer of Krypton. But Seg's a good guy at any age; in the comics, he and son Jor-El (Kal-El/Superman's father) helped Starman get away while other Kryptonians wanted to detain – and dissect – the Earthling.

LYTA ZOD -- This twentysomething beauty will likely have some familial tie to Superman's future foe, General Zod, while she herself is a (reluctant) warrior.

VAL-EL -- Seg's genius grandpa defied death by going into the Phantom Zone, and is a staunch believer in space exploration. (We know that's a lesson he'll pass along to his great-grandson.)

ALURA ZOD -- Lyta's mom happens to bear the same name as Kara Zor-El's mother on Supergirl, while "Zod" always raises an eyebrow because of that whole "kneel before" thing.

DEV-EM -- If anyone is going to survive Krypton's inevitable fate, it'll be this chiseled, twentysomething bad boy. In the comics, Dev escapes the doomed planet, abuses Superboy on Earth and eventually becomes an ally of the Legion of Super-Heroes… in the 30th century.

TER-EL -- AKA Seg's father.
Pilot ordered at Syfy
SUPERGIRL

"Supergirl" is continuing its trend of casting actors from former DC Comics-based projects as its now added Lynda Carter -- the actress who iconically portrayed Wonder Woman on the hit '70s live-action TV series -- as the President of the United States.
Carter is set to appear in multiple episodes, starting with the third episode of the second season, which will likely air in late October.
Producers Andrew Kreisberg and Greg Berlanti previously teased Carter's role, which at the time, seemed like it wasn't going to happen. "We had the perfect role for Lynda Carter, and we couldn't work out her schedule," Berlanti told reporters in March. "We're going to do it, we'll just do it next year," Kreisberg added. "She's the female president of the United States," Berlanti then disclosed.
In the first season, 1984 "Supergirl" actress Helen Slater played Eliza Danvers in multiple episodes. Also, Dean Cain, who played Superman in the '90s TV series "Lois & Clark: The New Adventures of Superman," appeared as Dr. Jeremiah Danvers, and "Smallville" alum/former Supergirl actress Laura Vandervoort played Indigo.
Returns Mondays this fall on the CW
WONDER WOMAN

Several costumes, prop weapons and helmets from the upcoming "Wonder Woman" film were showcased this past weekend at the 2016 Licensing Expo in Las Vegas.
Items on display included:
The Wonder Woman costume worn by Gal Gadot
The Steve Trevor costume worn by Chris Pine
The Queen Hippolyta costume worn by Connie Nielsen
Queen's Guard Helmet
Amazon Army Helmet
Amazon Army Quiver and Arrows
Amazon Army Shield
Queen's Guard Shield
Take a look at the items on display below:
Additionally, a close-up of the film's logo was released, as well as a poster that you can check out at ComingSoon:
Opens June 23, 2017
LUCIFER

"Battlestar Galactica" star Tricia Helfer will be setting the small screen ablaze yet again as the Devil's mother on the next season of Fox's "Lucifer."
The acclaimed actress, who has appeared in genre properties like "Powers," "Con Man," and "Mass Effect 2," will be playing a huge role in "Lucifer" Season 2.
here's the character breakdown for Helfer's character:
Trapped in Hell for thousands of years by God (her ex-husband), the Mother of Angels is now free on Earth. Once reunited with Lucifer, it will become clear that she's the one he takes after. Mom is fearless and has a strong conviction for who she is and what she deserves. However, mother and son do not share the same opinion when it comes to humanity. Everything that fascinates Lucifer about people repels Mom -- a disdain that's highlighted by that fact that Mom's trapped in a human body for her stay on Earth. Lucifer's desperate to find out what Mom's up to, but she claims that all she wants is to spend time with her sons again. But can the devil's mom really be that innocent?
On Season 2's arc, executive producer Joe Henderson previously said, "[Season 1] was the story of a wayward son dealing with his father issues, Season 2 is Mom."
Returns Mondays this fall on Fox
SUICIDE SQUAD

Warner Bros. has released a new round of character one-sheets for the upcoming "Suicide Squad" movie that showcase members of the team with, what resembles, overlaid skateboard decals.
Check out the array of "Suicide Squad" portraits below:
Opens on August 5, 2016
Got any rampant rumors or weird comic book stuff? Be sure to drop us an email or sling us a webline on Twitter!
Discuss this story in CBR's TV/Film forum. | 1 Comments
Powered By WizardRSS.com | Full Text RSS Feed